All You Need To Know About Junk Removal
GTS
When it comes to cleaning your home, it's not only about dusting, mopping, and polishing your furniture. Junk removal is another fundamental aspect of maintaining a clean and healthy living space. Piles of clutter and junk around a home can be an eyesore, but more than that, they can represent a real hazard to your health and safety.
Health Benefits
Junk, debris, and clutter can accumulate dust and other allergens, creating a fertile ground for mold and mildew to grow. This can lead to respiratory problems, skin irritation, and other health issues. Removing any unwanted junk from your home can help reduce the risk of these health problems and make your living space a healthier environment overall.
Safety Hazards
Huge piles of junk can be dangerous, especially if you have small children or pets around the house. They can easily trip over old furniture or toys, causing injuries that can range from minor cuts and bruises to more serious fractures. Junk removal services can help remove these hazards from your home, making it a safer place for you and your family.
Recycling and Sustainability
Another great benefit of junk removal services is that they can help you recycle unwanted junk. With so much focus on sustainability and the environment, it's important to dispose of things in a responsible way. Professional junk removal services can separate the recyclable materials from the trash and then take them to recycling centers. This way, you not only get rid of your unwanted junk, but you also help protect the environment.
Donating to Charity
If you have unwanted items that are still in decent condition, you may be able to donate them to a charity. Donating items like old bicycles, children's toys, furniture, and appliances to the right charities can help provide support for those in need. Junk removal services like NY Home Cleaning can help you identify the right charities and even transport the items to their location.
Where To Donate in New York, NY.
Who Provides Junk Removing Help Around New York, NY.
NY Home Cleaning Service can provide you with reliable and efficient junk removal services that will declutter your home and make it a safer, healthier place to live. Working with a professional junk removal service can help you minimize your impact on the environment, and even help you give back to your community. So, don't hesitate to reach out to their Junk Removal Service and get the help you need to keep your home tidy and safe!
NYC Resources:
Legal Notice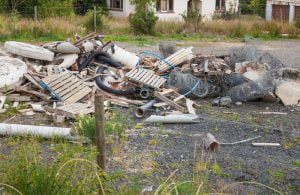 Junk dumping or disposing of unwanted materials or debris on streets, lots, parks, or any public or private space is illegal, and you can report illegal junk dumping activity HERE. it's not only illegal but also incredibly unsightly and dirty.
NYC has a Neighborhood Vacant Lot Cleanup Program, and it's like a superhero team consisting of experts in the art of garbage removal. They'll come to your area and clear out all that unwanted junk from vacant lots and abandoned buildings. It's like a breath of fresh air for your neighborhood! Use this FORM to request service.